The Inca Trail, a stunning (and difficult) four day hike to the sacred city of Machu Picchu. Not only is it a mental and physical challenge, it is a spiritual journey that will be engrained in your head for the rest of your life. When I travelled to Peru I was only planning on hiking the Inca Trail. My trip was with G Adventures which was a great experience, you can read about it here and here. I had never done any multiday hiking so this was going to be a whole new experience.
What's Included On Your G adventures Inca Trail Trek?
The Inca Trail Trek with G Adventures was a fantastic experience. When you book your Inca Trail Trek with G Adventures they cover all of your meals on the Inca Trail. They even made special gluten free meals for me! On your Inca Trail Trek you also have a porter to carry your stuff up to 6kg. G Adventures provides you with a tent, you can opt to bring your own sleeping bag, sleeping pad and walking poles or you can just rent them before your trek.
Read about my experience on the Inca Trail
Blood sweat and tears. My experience on the trail and why I broke down in tears
What to Expect
The Inca Trail is a gruelling trek but visitors from all over the world and all ages hike it yearly. The second day is probably the toughest as you reach the highest altitude on this day. Hike at your own pace, if you try to keep up with everyone the altitude will take a toll on your body. Buy some cocoa leaves before you left Cusco, they help fight altitude sickness which will help on the hike. Bring some extra cash with you, there are ladies selling snacks all the way up the mountain. If you have any knee problems, opt for a knee brace or use hiking poles, the stairs can be pretty gruelling. Expect to get some rain at some point on your trek, the weather also gets cooler as you climb the mountain so evenings can be quite chilly.
Inca Trail: What To Pack
If you are including your Inca Trail hike as part of a bigger South America itinerary then the good news is that you can leave your excess stuff in Ollantaytambo. You collect it after your hike. All you need to pack is a comfortable day pack which you can carry comfortably for about 8 hours a day. In you day pack you will pack things you need during the day on your hike, such as rain gear and camera. In your smaller bag that is carried by porters, you will pack any items you dont need until camp.
G Adventures Inca Trail Packing List
1. Hiking Boots
Splurge here and get yourself a decent pair of hiking boots that are waterproof. Do not try and hike the Inca Trail in sneakers, your toes will get wet at some point which will encourage blisters, making your hike uncomfortable and miserable.
2. Hiking Pants or gym leggings
I opted for 3 pairs of 3/4 length gym leggings, they were great and dried quickly. I only wore 2 pairs but I could've managed with one pair. Hiking pants that can zip off at the knee would be handy for the changing weather. I recently got these hiking pants and totally love them!
3. Shirts for each day (4)
Bring four tops, either vests, or short sleeve tees. It's nice putting on a clean shirt in the morning, also it was so rainy on our Inca Trail hike that nothing dried. Putting on a clean dry shirt
was a treat.
4. Long Sleeve Shirt
As it gets chillier in the evenings it was nice to put on a comfortable long sleeve shirt for dinner, this was also what I wore to bed.
5. Pajama pants
Sweatpants were my pajama choice, once again it gets cool in the evening so opt for long pants for the evenings.
6. Underwear & Hiking Socks
Bring a pair of underwear for each day on the trail and about two to four sports bras. Good quality hiking socks that are also nice and warm are a great option for the trail, bring about 2-3 pairs. These are great for men, and these are great for women!
7. Hoodie or Sweatshirt
A must have for evenings at camp. It also comes in handy for mornings at the start of the hikes before the sun is fully up. Check out this one!
8. Rain Jacket
As I said it rained a lot on my Inca Trail hike in January. A good rain jacket was really a must have for the trip. This is the rain jacket Jason uses.
9. Hat or Beanie
Keep the sun off your face during the days and to keep you warm in the evenings.
10. Bandana
I took a bandana with me, it was a great multipurpose item on the hike. I would wet it in the streams to put on the back of my neck on very hot days. I put it across my back if my backpack started to irritate my shoulders. In an emergency it can even be used to wipe yourself if you've forgotten (or run out) of toilet paper!
11. Scarf
Great for if it gets really cold one night.
12. Slippers for at camp
There is nothing better than getting your hiking boots off at the end of a long day. Don't opt for a thin pairs of slippers though, the bathrooms are not the cleanest.
13. Light weight packable jacket
We had one night that was extremely cold, a lot of our group were in puffer jackets. All I had was my alpaca sweater. Bring a packable jacket like this, that may come in handy for extra cold nights.
14. Day Pack or Hiking Backpack
A good quality hiking pack/ day pack is definitely needed for this hike. You will be carrying it on your bag for long hours, get something that will not cause any back pain. I used my Osprey Sirrus 36L, but I would have opted for something a bit smaller like this.
15. Reusable water bottle
There is purified water available at the campsites, so be good to the environment and fill up before leaving the campsite. We love this one.
16. Bug spray
The bugs can be pretty crazy here, I didn't have any issues with them but a lot of people were plastering on the bug spray.
17. First Aid Kit (Plasters, pain killers, allergy medications, nail clippers)
Make sure you are prepared. Bring plasters to cover up any blisters or cuts on the trail, you never know what can happen. Do not forget pain killers, the hot sun will take its toll on your body so bring painkillers to get rid of any headaches. Get your first aid kit here.
18. Sunblock and Shades
You will be hiking in the sun for periods at a time at high altitude. Protect your skin and put on some sunblock.
19. Swimsuit
If you plan to stay in Aguas Calientes then you can enjoy the hot springs there.
20. Cash and passport
You need your passport at the entrance of the Inca Trail, you should also have enough cash in case something bad happens and you need an emergency rescue, and also for snacks on the trail.
21. Wet wipes & Purell
Honestly it was so nice wiping down after a long day, just to make yourself feel "fresh". These eco-friendly wipes are great for the trail!
22. Toilet Paper
There is no toilet paper in the Inca toilets, grab your own before you go!
23. Menstrual cup, GoGirl and other toiletries (Tooth brush and toothpaste)
Menstrual cups are great for hiking as you can go for hours without changing it! A GoGirl would've been perfect for the Inca toilets. They are squat toilets so a GoGirl would've been perfect. If you're trying to reduce your plastic use then check these bamboo toothbrushes and this organic toothpaste.
24. Flashlight or Headlamp
Bring two if possible. There are no lights on the trails or in the campsites. If you need to go to the bathroom in the evening you will need a flashlight or headlamp.
25. Portable power pack
If you plan to use any devices on the trail then having the portable power pack would be great to keep everything fully charged.
26. Camera
Obviously! Bring at least two batteries because you may want to take pictures on the trail as well. Jason loves this one.
What To Pack in Your Day Pack
Rain Jacket
Hoodie
Hat/ Bandana
Water Bottle
Bug Spray
First Aid Kit
Sunblock
Cash & Passport
Toilet paper
Menstrual cup & wee wee funnel
Camera
Now you are ready for your epic hike to Machu Picchu! Good luck and be safe!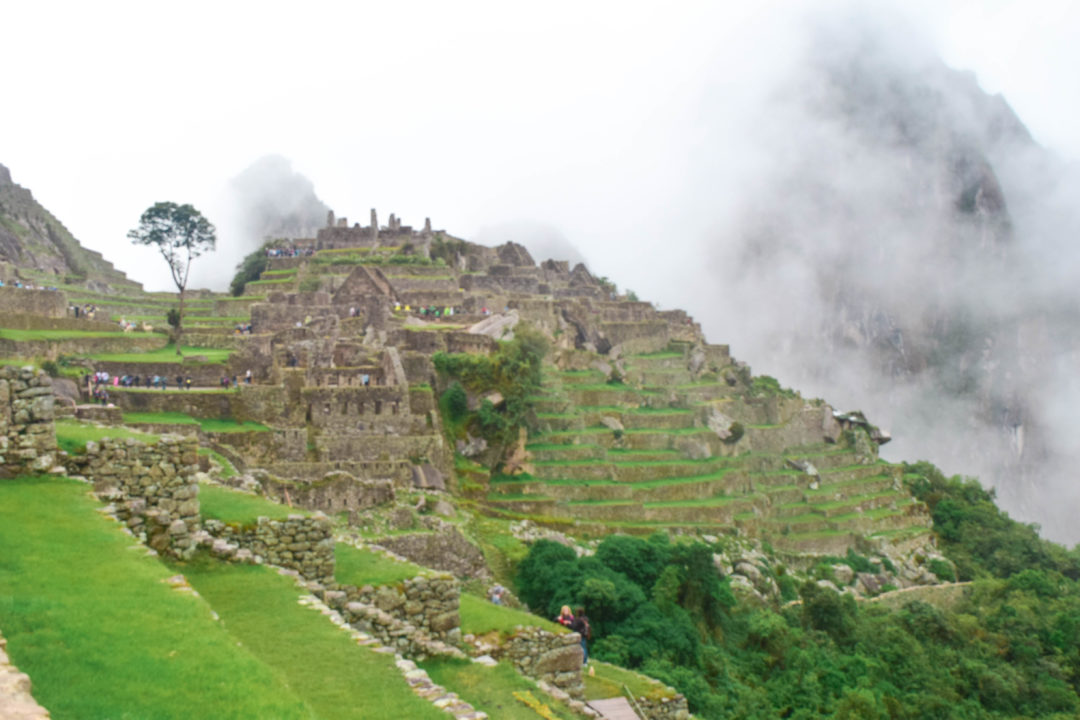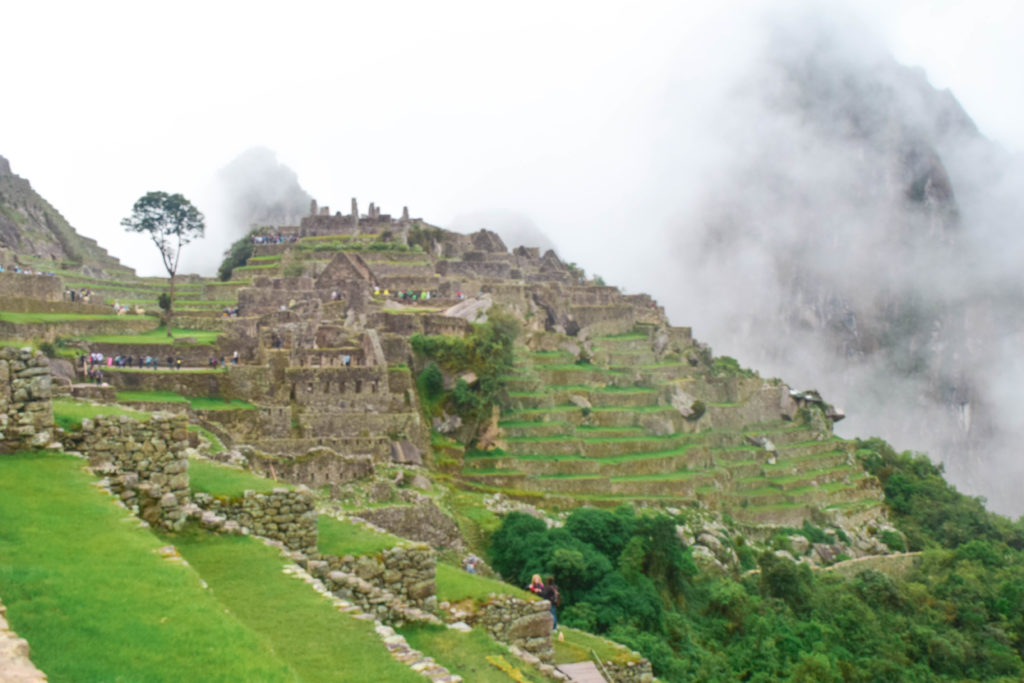 Did we forget anything? Let us know in the comments!